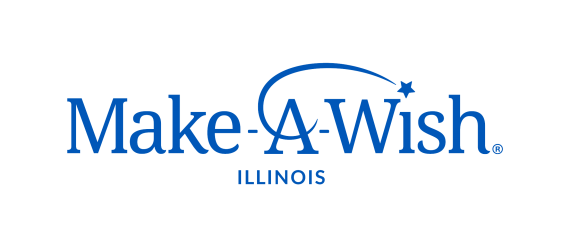 True North Consultants' $5,000 Charity Challenge donation to be awarded to Make-A-Wish® Illinois to support their dedication to granting life-changing wishes to children with critical illnesses. These wishes provide kids hope, strength, and joy when they need it most.
True North Consultants would like to thank our clients, vendors, and partners who participated in the 13th Annual True North Charity Challenge. We would also like to thank all the charitable organizations who partnered with True North again this year to continue making this an extraordinary and unique event.
Congratulations to this year's winner, Anthony Bryant from Primera Engineers, Ltd., for scoring the most points and selecting our recipient as his charity choice in our 2023 March Madness® Charity Challenge. Because of Anthony's superior bracket-picking skills, Make-A-Wish® Illinois is the 2023 recipient of True North's $5,000 donation. True North is proud to support Make-A-Wish® Illinois. In addition, we're thrilled to share that in 2023, Make-A-Wish® Illinois is once again granting wishes at a pace last seen before the pandemic started, allowing them to push forward toward fulfilling their mission of granting the wish of every eligible child. This past year, Make-A-Wish® Illinois granted 493 impactful wishes, but the work is not done. In 2023, they plan on granting approximately 700 wishes, representing a 42% increase over 2022. However, that will only make a small dent in the backlog of 1,500 wish children waiting for their wishes. With more children being diagnosed and referred every day, your support has never been needed more to help make sure that no child has to wait an unnecessary day for their wish to be granted. To learn more about the impact of a wish, visit https://wish.org/illinois/our-stories.
One wish can be the spark that helps a child believe anything is possible and give them the strength to fight harder. Wishes also give families hope, strength to persevere, and experiences that can forever change their lives. One wish can unite neighbors, friends, and an entire community. The following charitable organizations partnered with True North Consultants for the Charity Challenge. Please take some time to learn more about each organization and its missions. Information on each organization will remain accessible through our website for several weeks.
About True North Consultants
Established in 2008, True North Consultants represents a unique assembly of science and engineering professionals dedicated to providing sustainable site development and resource management solutions. True North is seen as an environmental consulting group that is well-versed in mitigating the environmental risks you may face.